I love this handy interactive map that Loudoun County has. You can see all the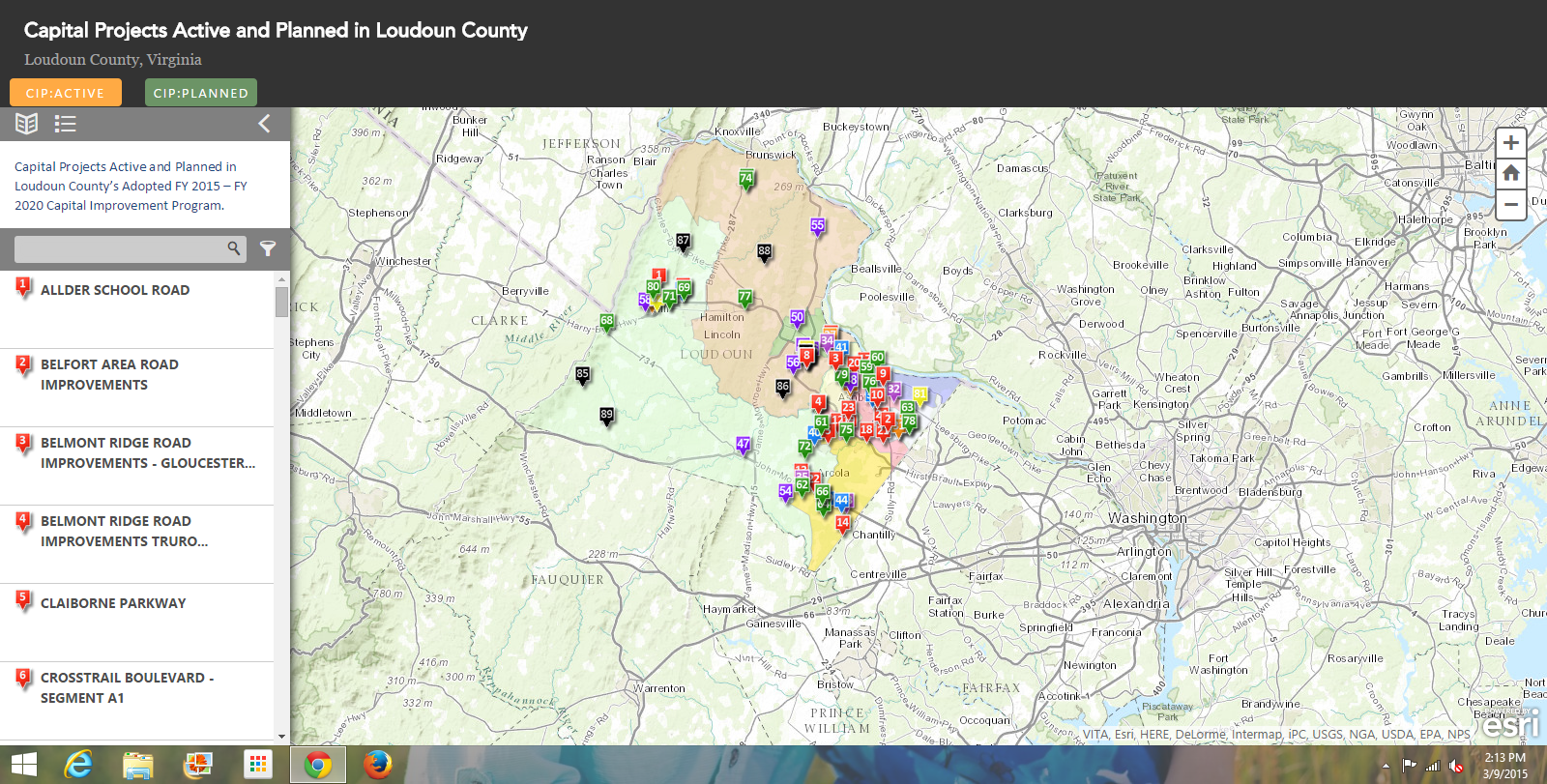 active buildings or planning to build public facilities and transportation infrastructure improvements for Loudoun County.
This map and database is a great way for residents of the county to get a list of all the capital projects happening in Loudoun.
Here are just a few :
Belmont Ridge Road Improvements: This project provides for VDOT to administer a four-lane widening of Belmont Ridge Road from Gloucester Parkway to Hay Road. The project includes a bridge over the W&OD trail.

Claiborne Parkway: This project constructs Claiborne Parkway as a four lane median divided road between Ryan Road and Croson Lane.

Gloucester Parkway: This project designs and constructs a four-lane missing link of Gloucester Parkway between Loudoun County Parkway and Pacific Boulevard. This project is being administered by VDOT.

Route 606: project provides funding for preliminary engineering, design and construction of two additional lanes to widen Route 606 to four lanes from Evergreen Mills Road to the Dulles Greenway. This project is a joint partnership between Loudoun County, MWAA and VDOT to jointly fund the improvements.

Russell Branch Parkway: this project funds the design and construction for the missing segment of Russell Branch Parkway between Ashburn Road and Ashburn Village Boulevard.
Theses are just a few projects that the county is working on click here for more info and to see all the projects happening and coming soon!